I am all about the fringe this season ! It's so fun and so flirty and I just can't get enough. When I spotted this fabulous skirt at Carson's I just knew I would play the waiting game and wait until it went on sale. I love this particular style because it is on trend but at the same time modest enough for this forty something mama of 2 teenagers because I assure you if it wasn't they would be giving me some serious side eye.. LOL and use their famous line.. " Mom you are not a Kardashian"
I styled this with this super cute top that I picked at H&M for $10 . The neckline is what really got my attention and the gold designs on it give it a holiday flare. I am all about the sparkle and shine this time of the year.
Click on photo below for info on Skirt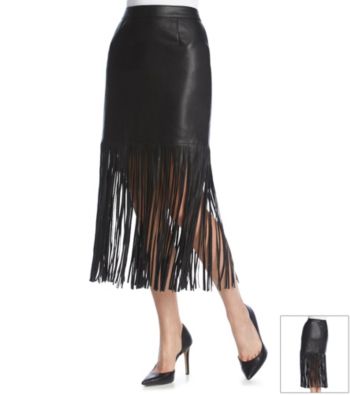 Top - H&M - Top $10
Sweater - Forever 21 here
Shoes - Target
What trends are you loving right now?
As always thanks for stopping by it's been a pleasure
XOXO - Mary aka Curlybyrdie